A bit about our team...
ACS Group was originally founded in 2002 to deliver high quality internal audit and related services at reasonable rates. Since our original founding, our reputation for delivering the highest quality client service has been driven by our model of using experienced professionals to deliver "high touch" personal service to our clients. After operating as a successful outsourced internal audit service provider to hundreds of public companies for over 12 years, we re-focused our practice in 2014 to help other auditors improve their audit quality. As ACS Group, we continue to provide outsourced internal audit services to select clients, and have expanded our mission to improving audit quality on a broader basis by delivering consulting, training, and methodology & tools to public company internal audit groups and PCAOB registered audit firms.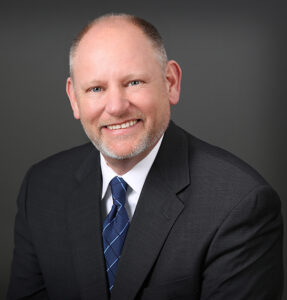 Lowell A Jobe, CPA
Founder and President
Lowell A. Jobe is a Certified Public Accountant with more than 24 years' experience providing audit and consulting services to publicly traded companies. He began his career with 11 years' experience in external audit and risk advisory services for "Big 4" firms.
For the past 13 years, he has operated his own firm providing Internal Audit, Accounting and Consulting services to several hundred public companies ranging in size from Pre-revenue start-ups to $20B+ revenue and operating in a wide variety of industries including bio-tech, consumer products, distribution, education, financial services, high-tech, medical device, manufacturing, retail and transportation.
Since 2007, Lowell has been the author of knowledge content for Thomson Reuters' eSmart Practice Aids and has contributed to several audit guides published by Thomson Reuters including the Pubic Company audit guide.
Lowell is a member of the AICPA, IIA, and ISACA and holds a BS and MS in Accounting from the University of North Texas.